PUPPIES

.....................................................................................


We do not breed often.
Our purpose is not breeding for the pet market but for a new puppy to love and show.
We are actively committed and passionate about the ongoing health
preservation and future welfare of the Pug Breed recognized in the show ring and why we show our Pugs.
The pictures of our Pugs on my website are a testament that we take their happiness health and condition seriously.
Occasionally we may have a puppy available to a discerning family home ONLY..
We strictly do not sell our puppies to breeders.
I strongly suggest you enquire with a breeder that health tests and exhibits their Pugs with proven success in the show ring.
We are always happy to talk Pug.
Lea 07 8847247
email: [email protected]

Here is video link to typical Chopsticks puppies :)
https://www.facebook.com/lea.clarke1/videos/1883110270472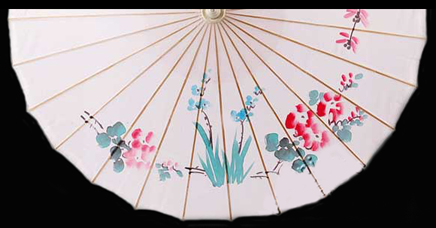 HERE ARE SOME OF OUR PUPPIES IN THEIR FAMILY HOMES.
(We love getting pictures to see how our puppies grow)

We take great care and pride that our puppies go to the
best homes. We love our puppy homes, the sweet ones,
the funny ones, the crazy ones and weird ones all having
fun and loving their puppies as part of the
family. These are my best of homes.
Many of our puppy homes come back to us for a second
puppy and why I only have a puppy or two available from
a litter if they have not all been spoken for in advance.
We always keep a puppy from our very few litters.
One cannot do better for a puppy than a family home
where they are much loved and spoilt members
of the family.
Under no circumstances will I sell to breeders !

The happy news...
Dukie arrives at his new home in Queenstown
Click Link To See The Love :))

https://www.facebook.com/635690099/videos/pcb.10159327211390100/480905240367737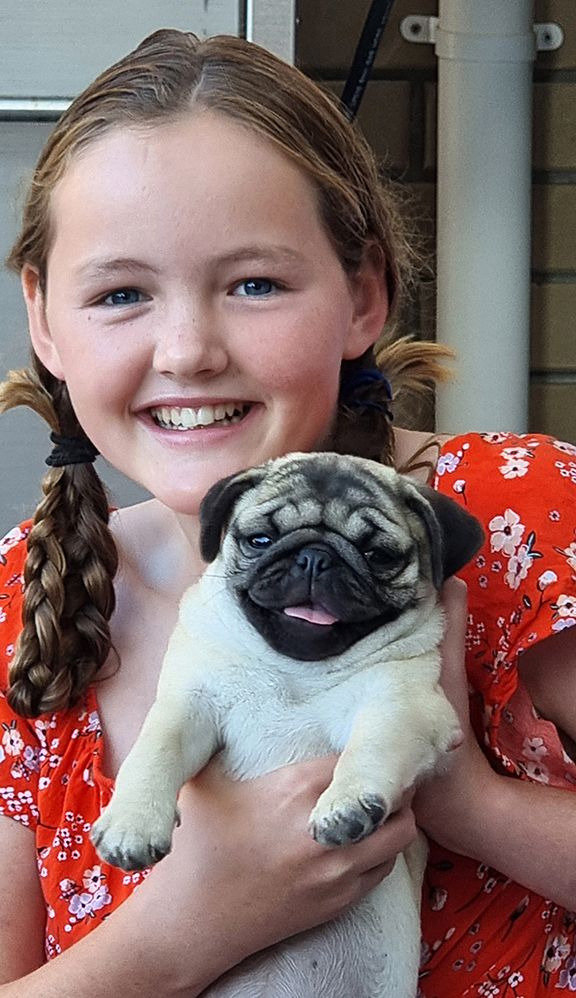 Issy and her Pug puppy Peanut...what a gorgeous picture.:)

These Pictures are what Pug puppy love looks like.:)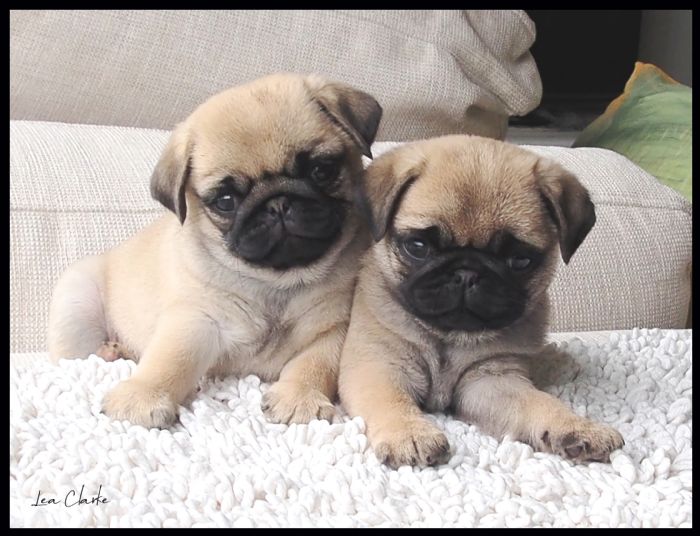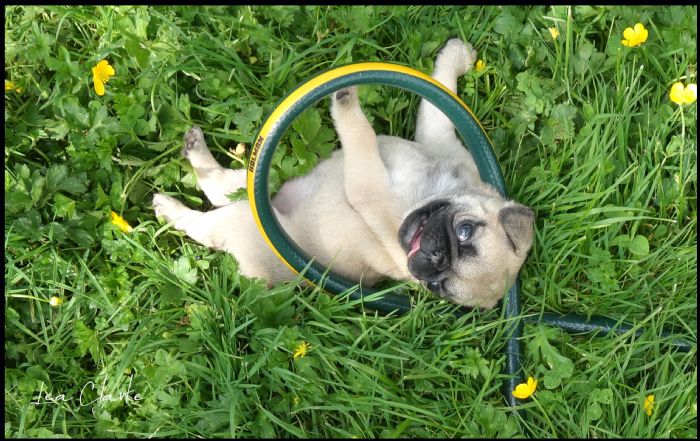 Add a touch of ooh la la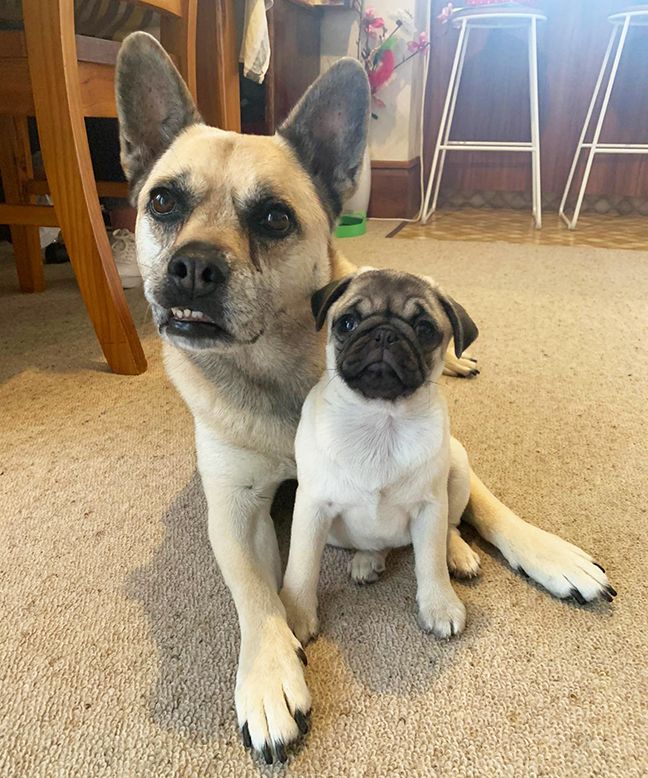 Even 'Gypsy" has her own Pug puppy :)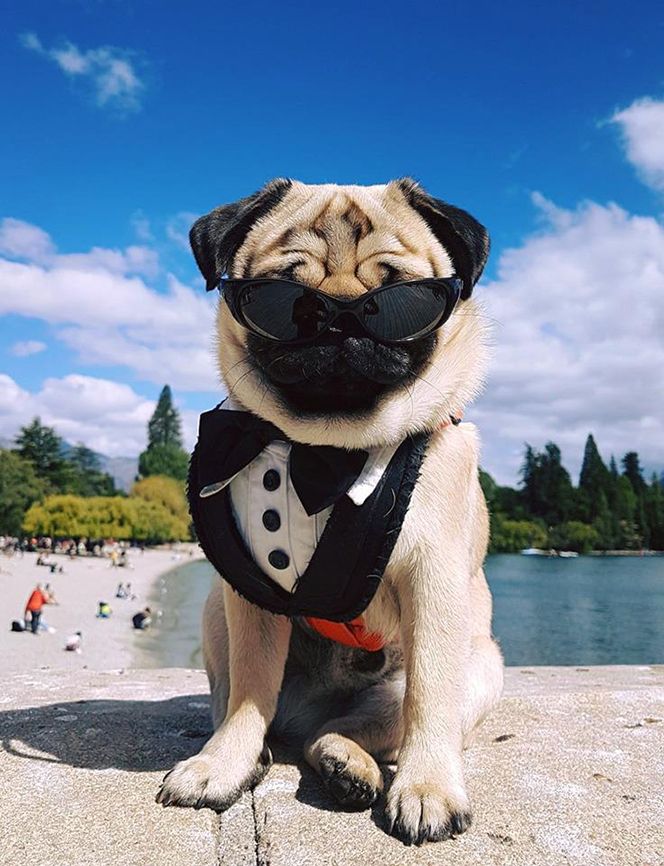 Dukie is a celebrity and TV Personality.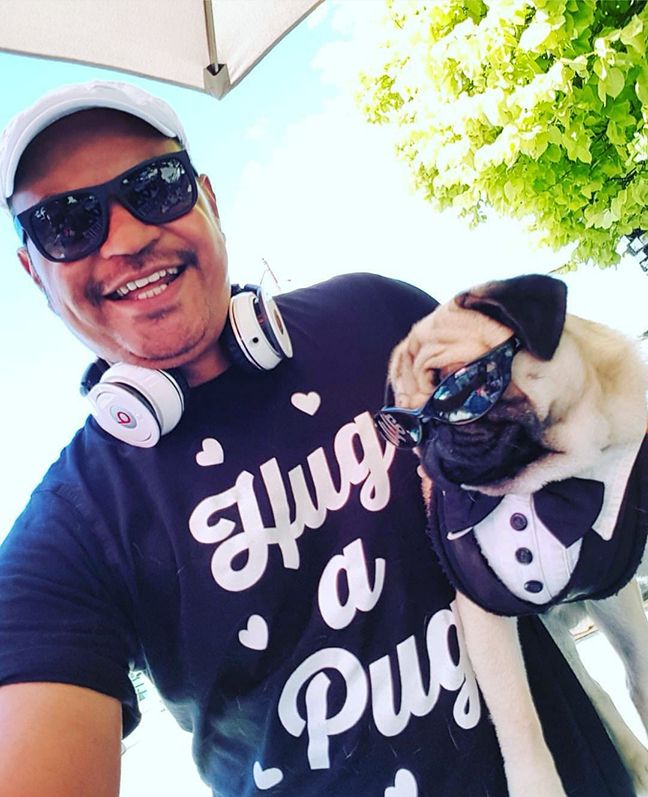 Dukie's dad Stephen is also a celebrity and designer of
amazing doggie clothing and wedding Tuxedo's,
for all shapes and sizes of dogs.
Check out Stephen and his "PimpYourPup" couture
on this link.
https://www.facebook.com/PimpYourPupQtK9CoutureNZ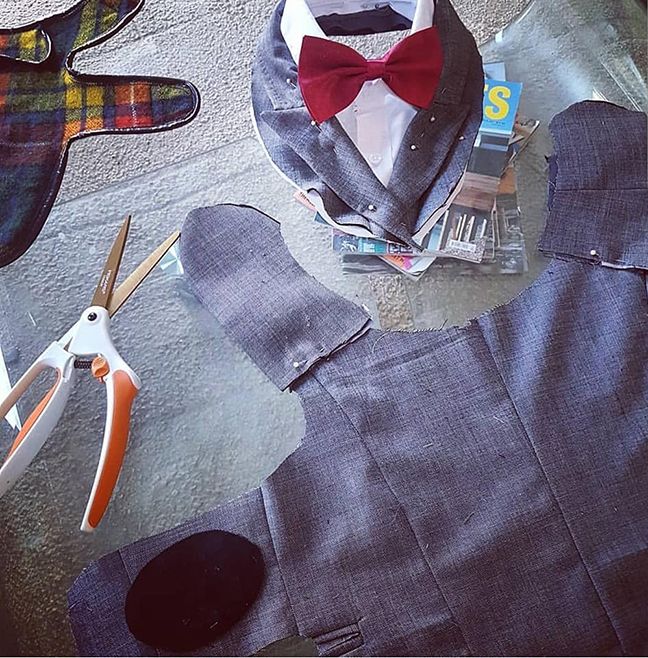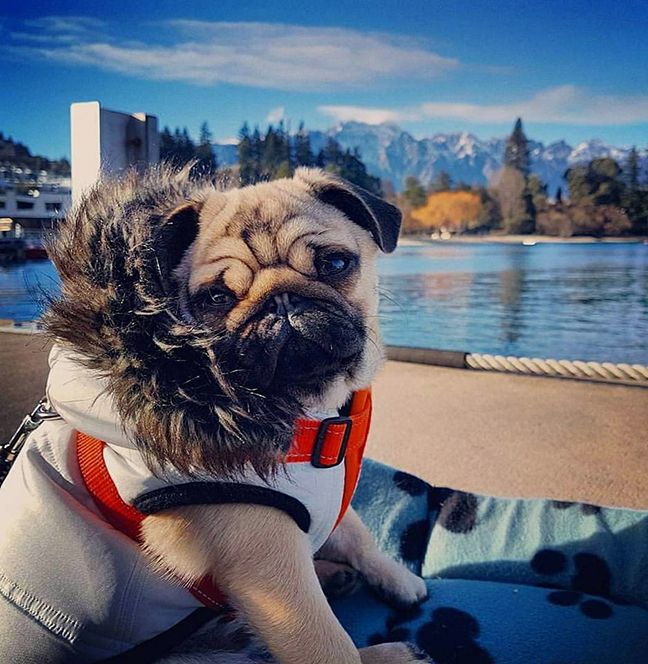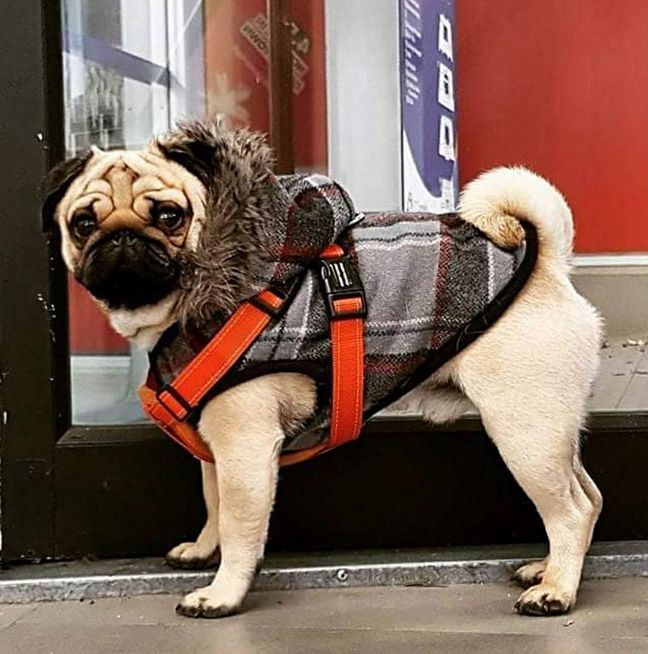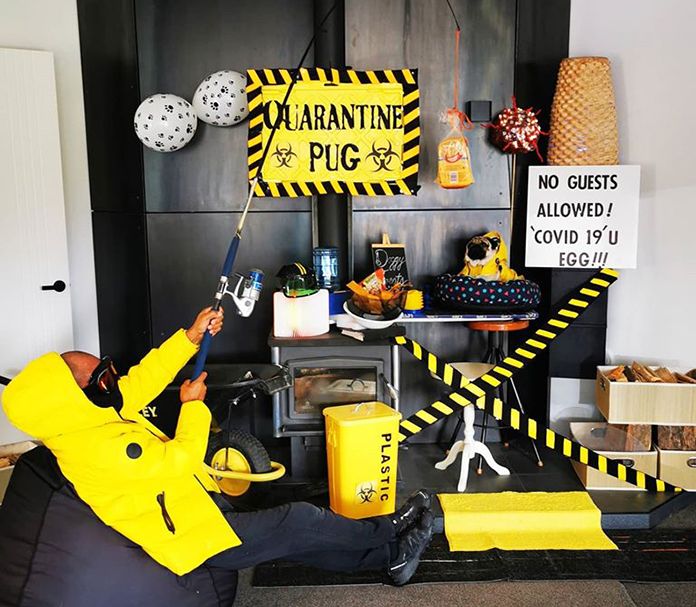 Stay Home In Your Bubble :)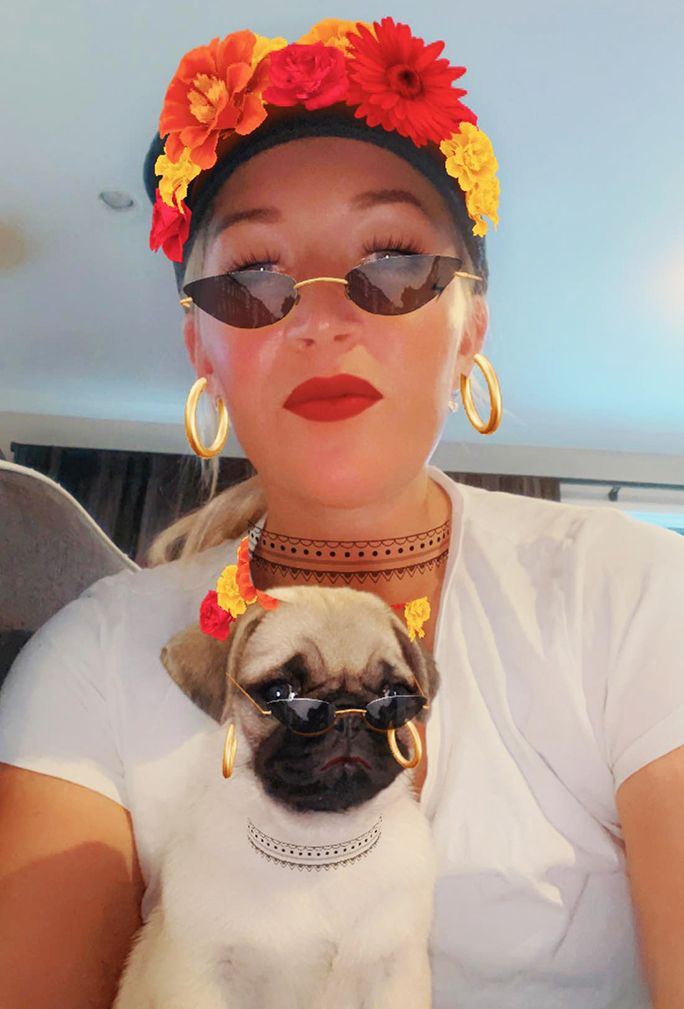 Adding a touch of OOH LA LA :)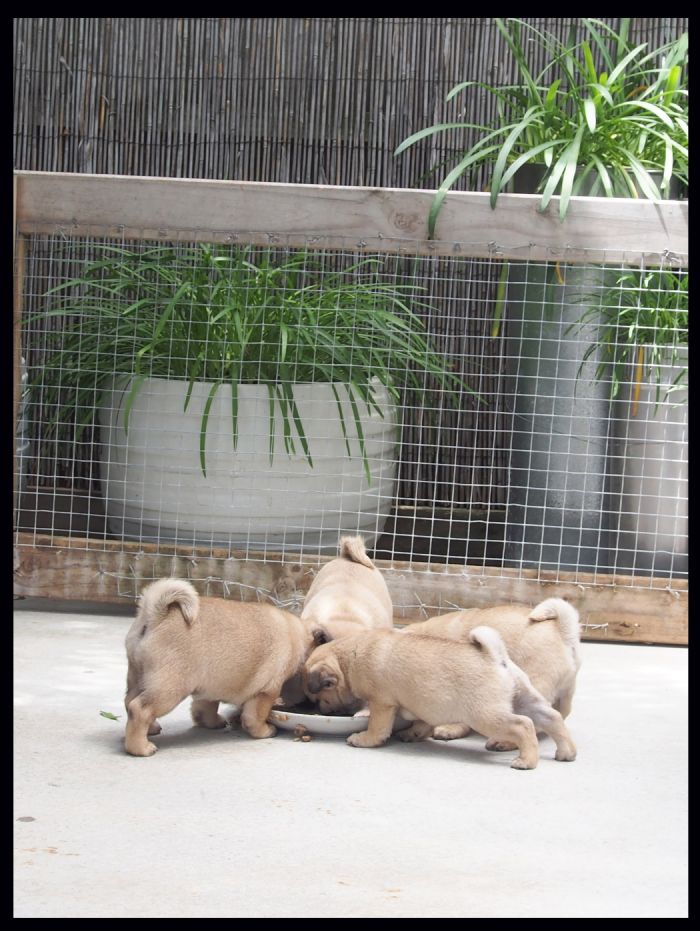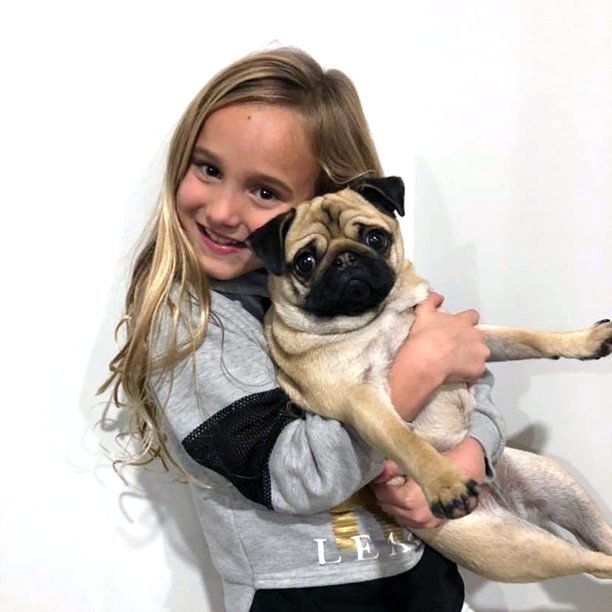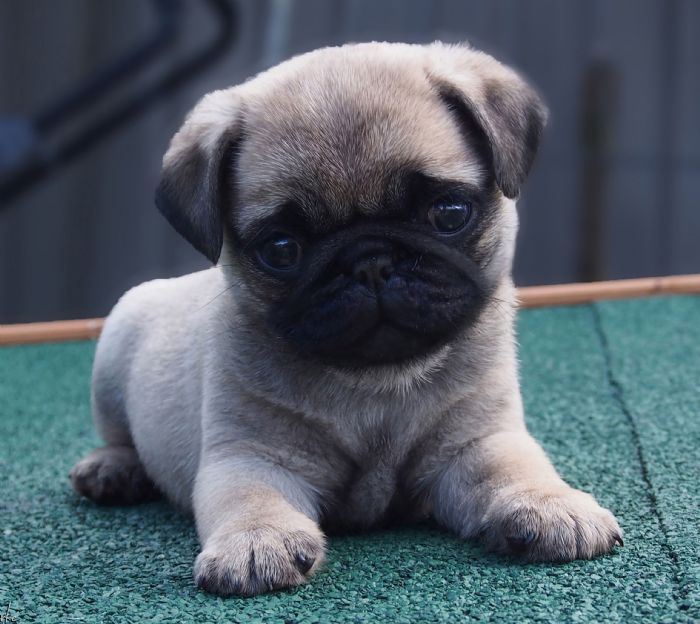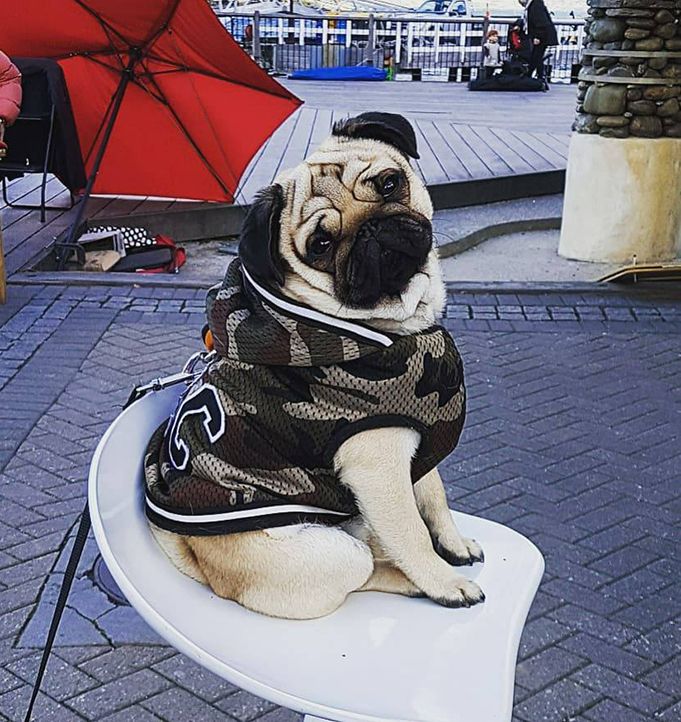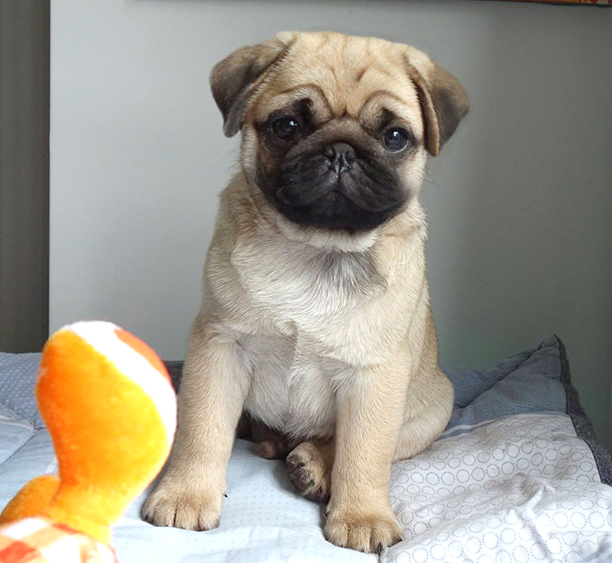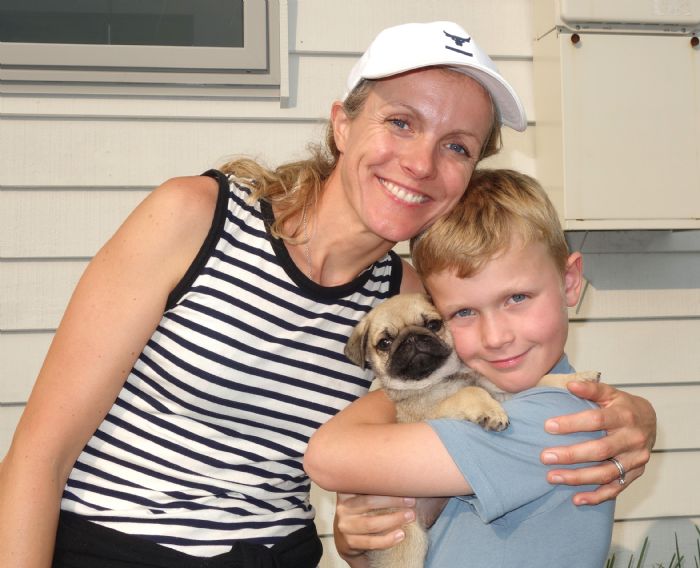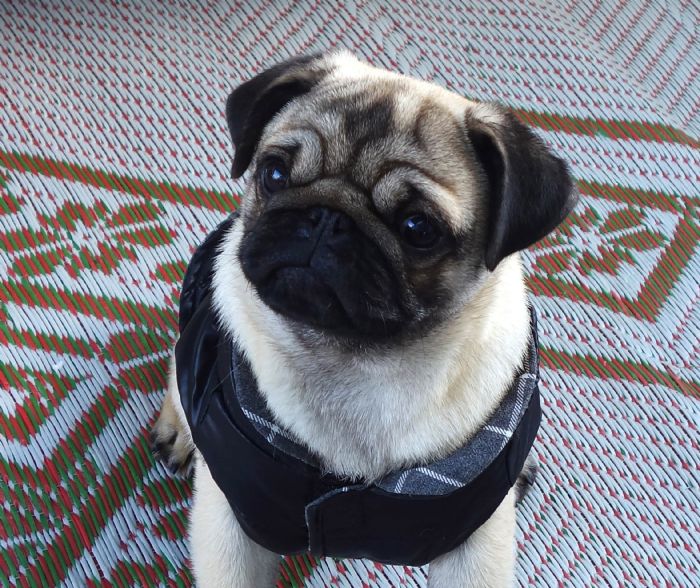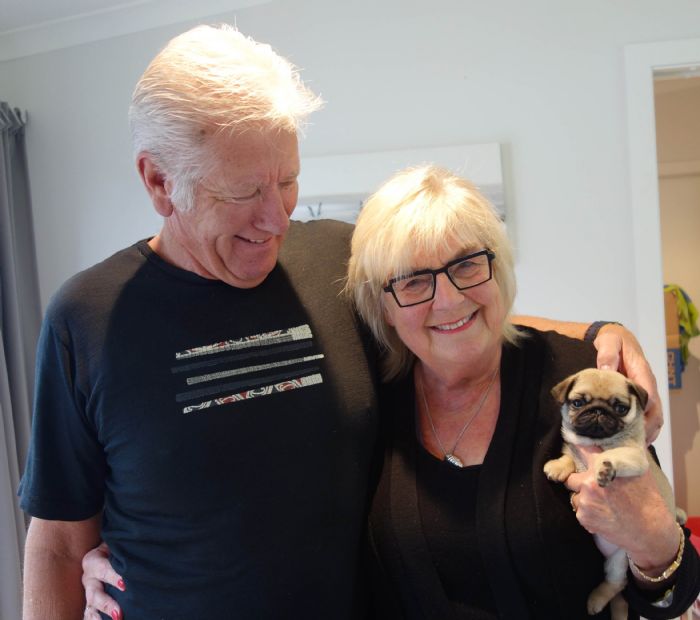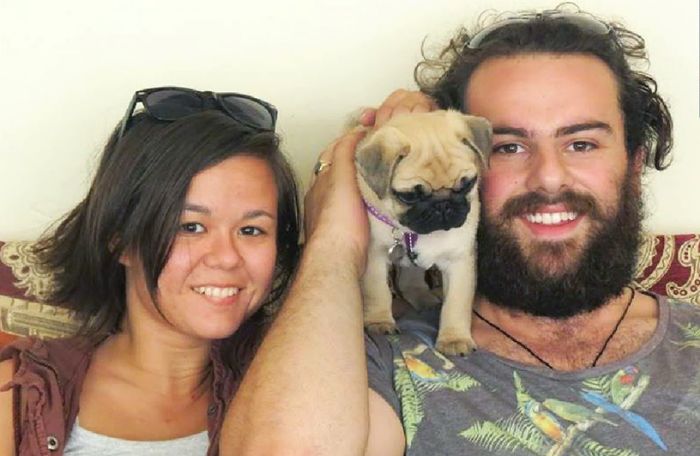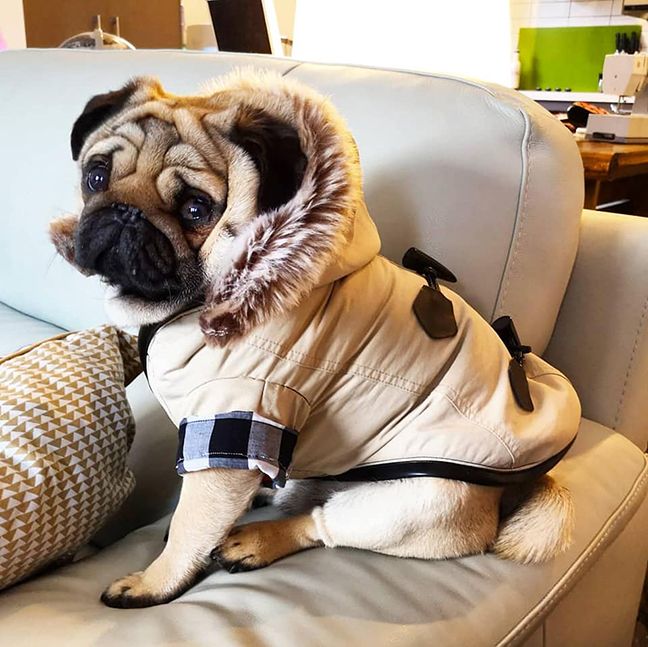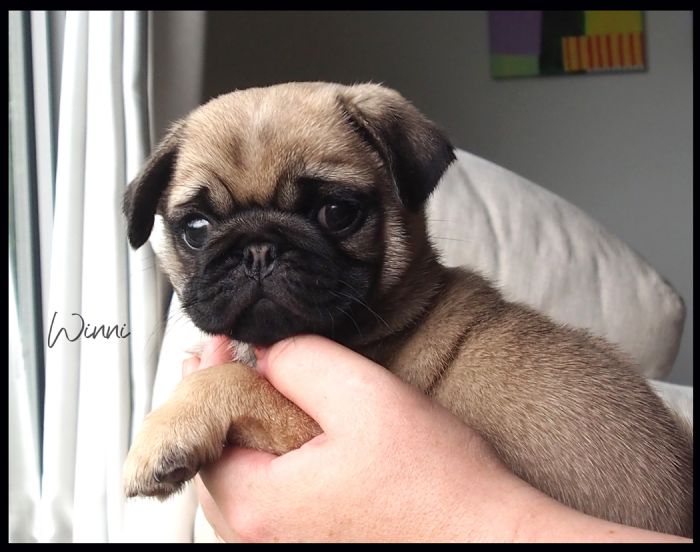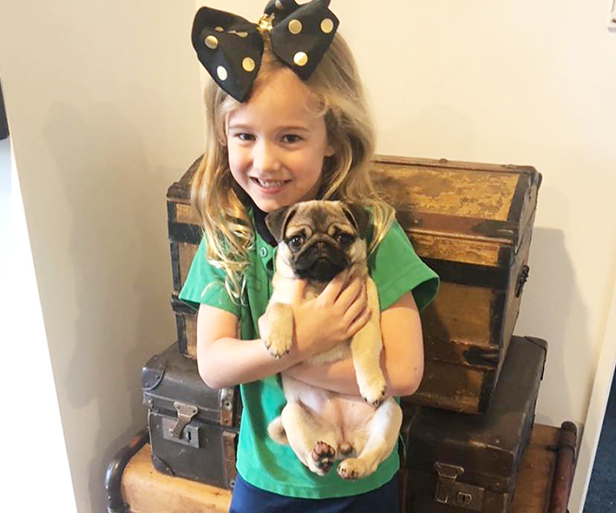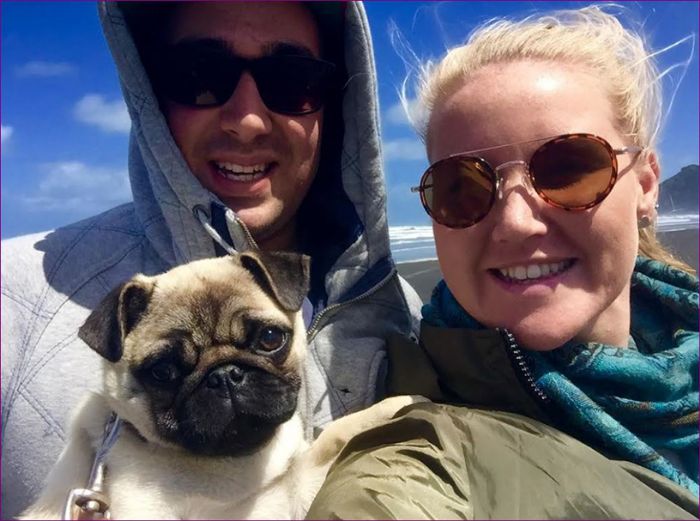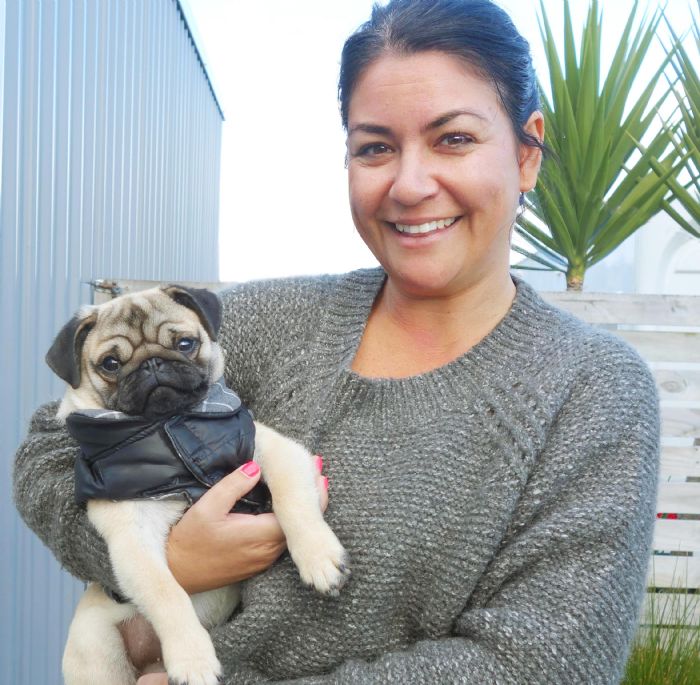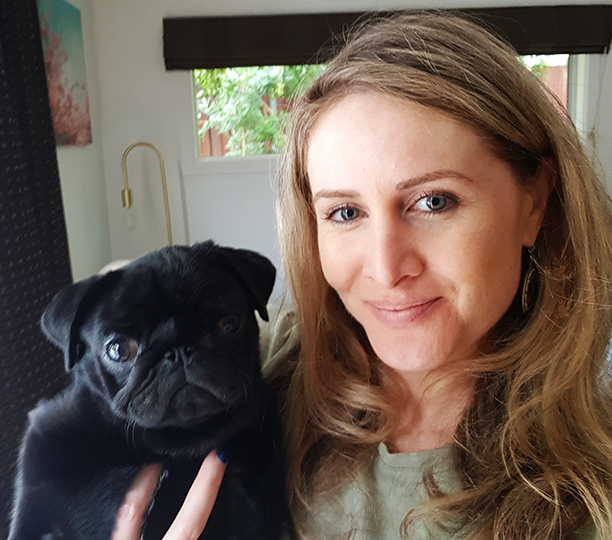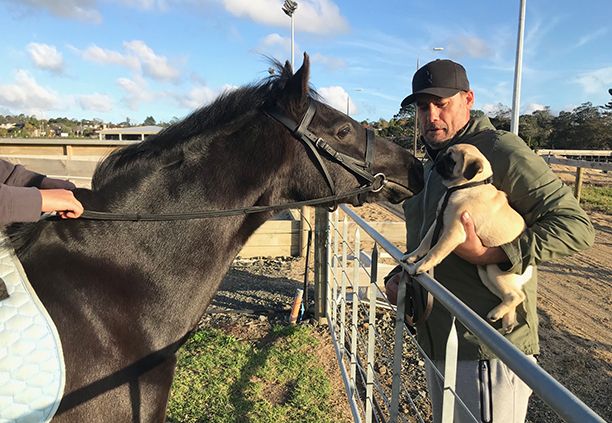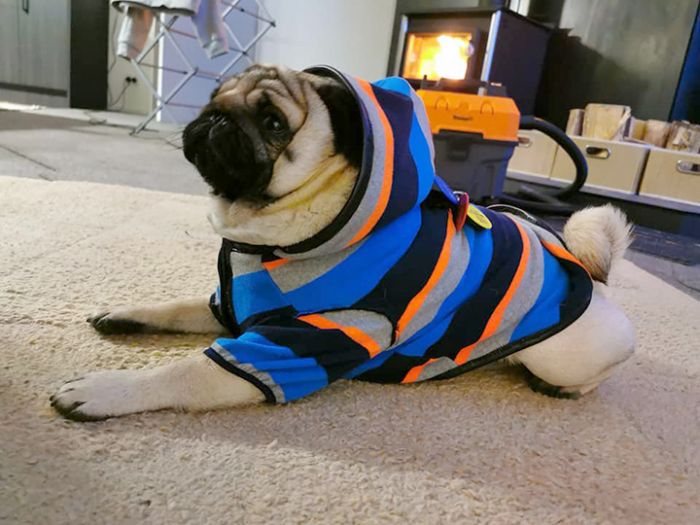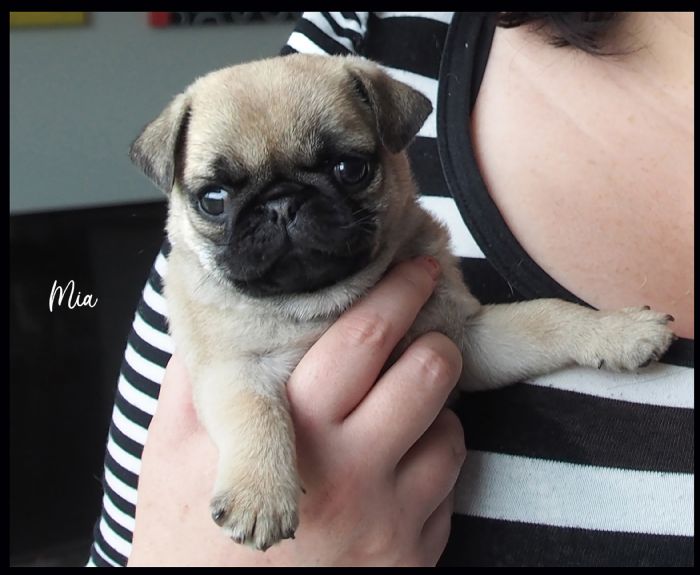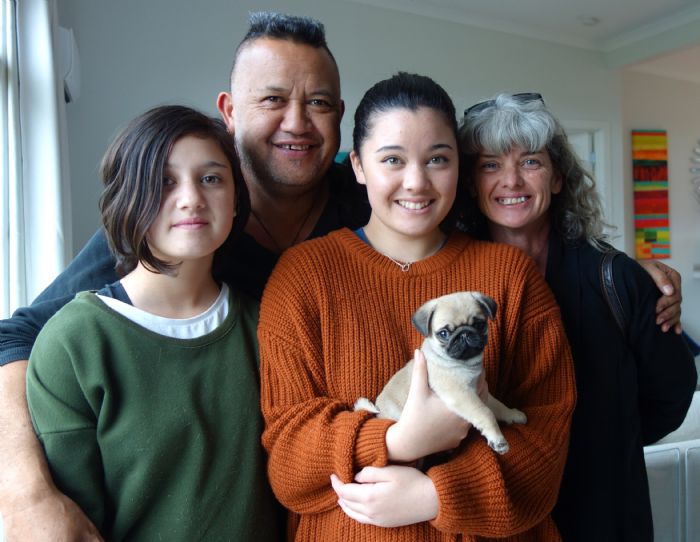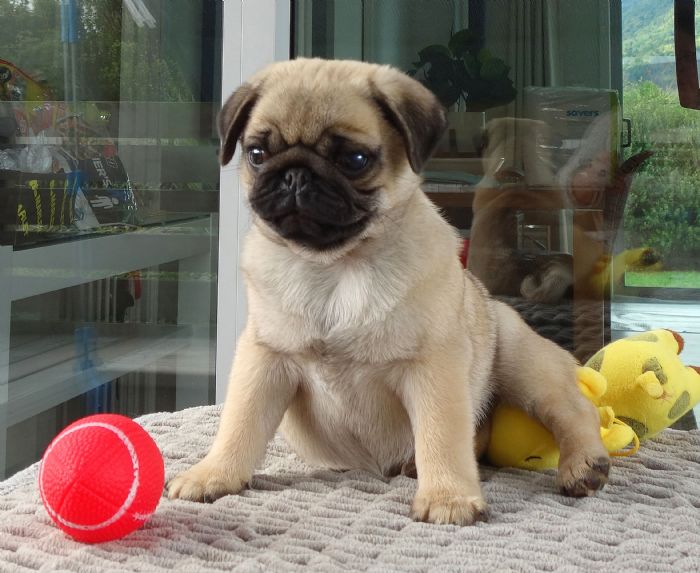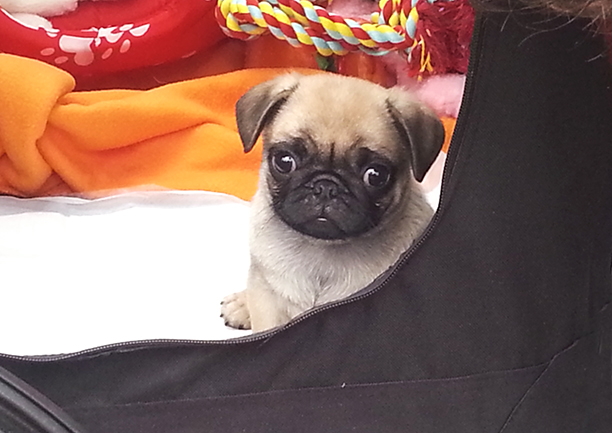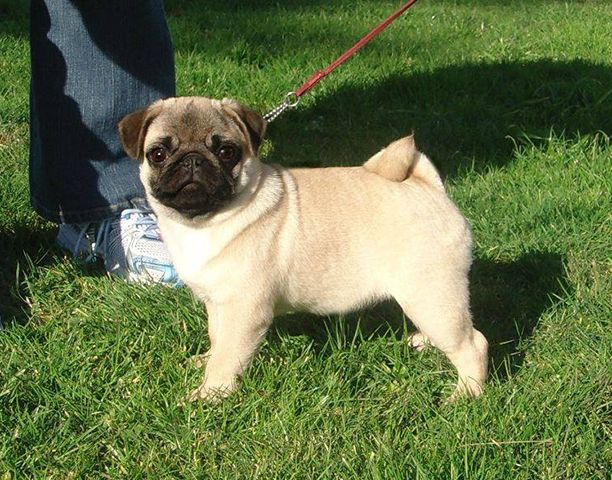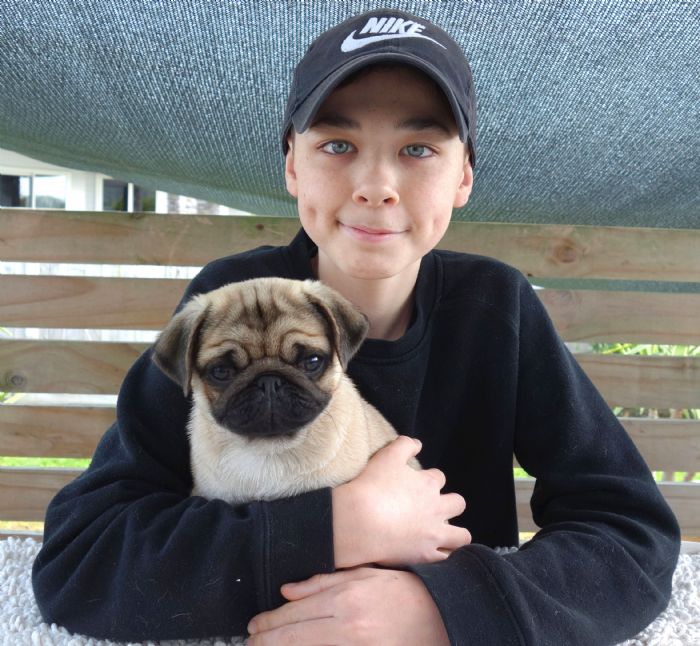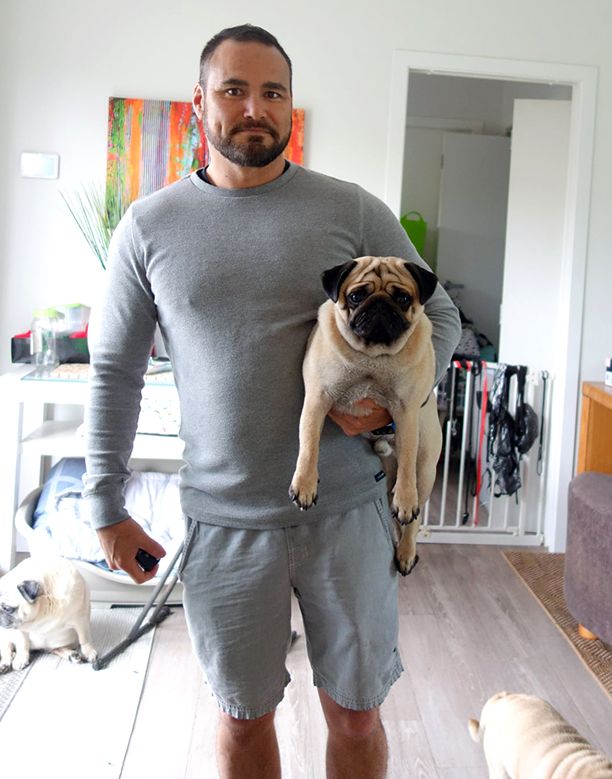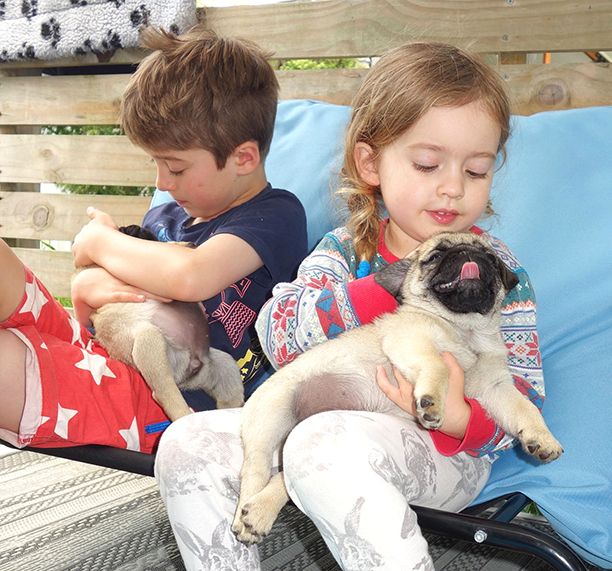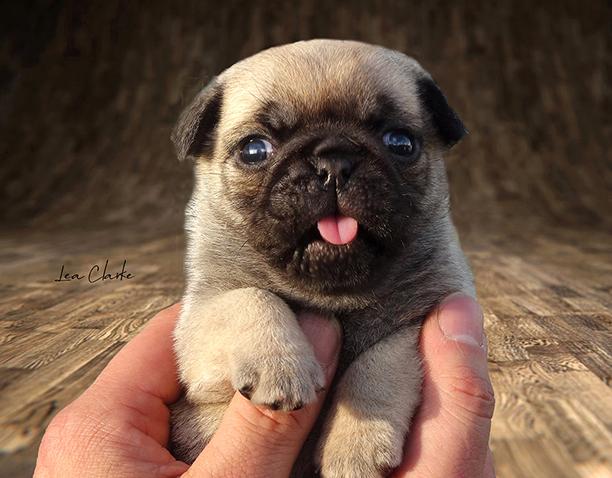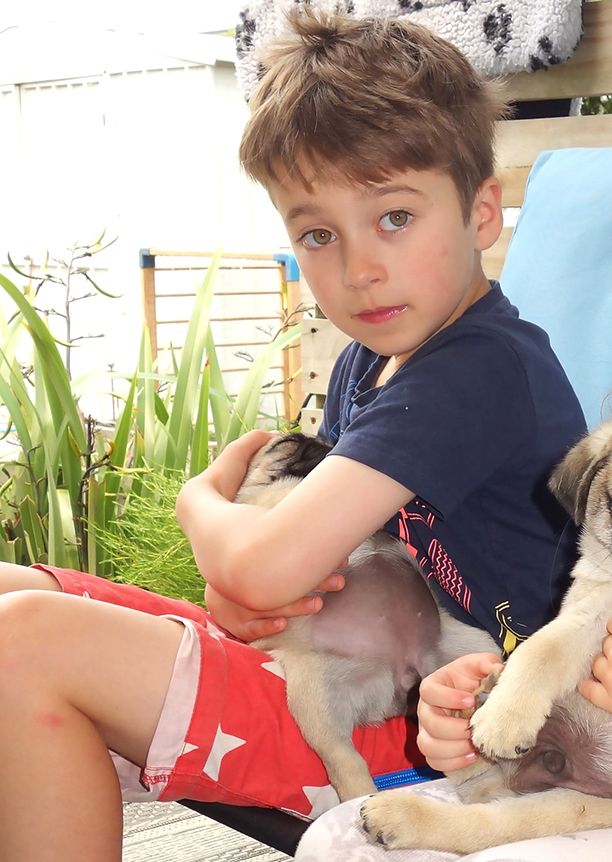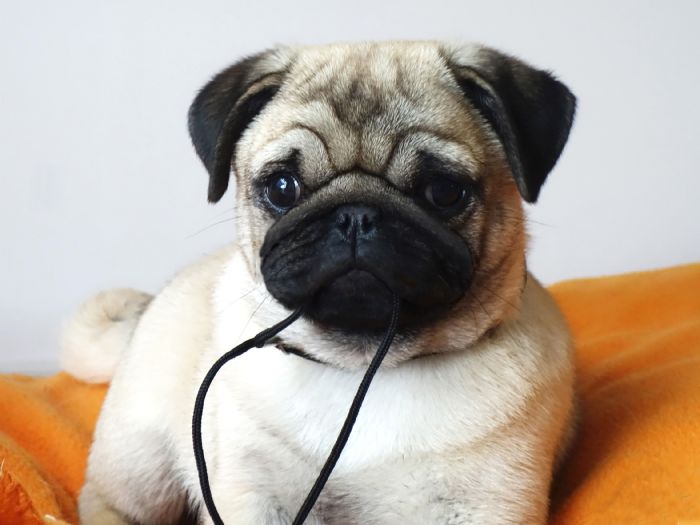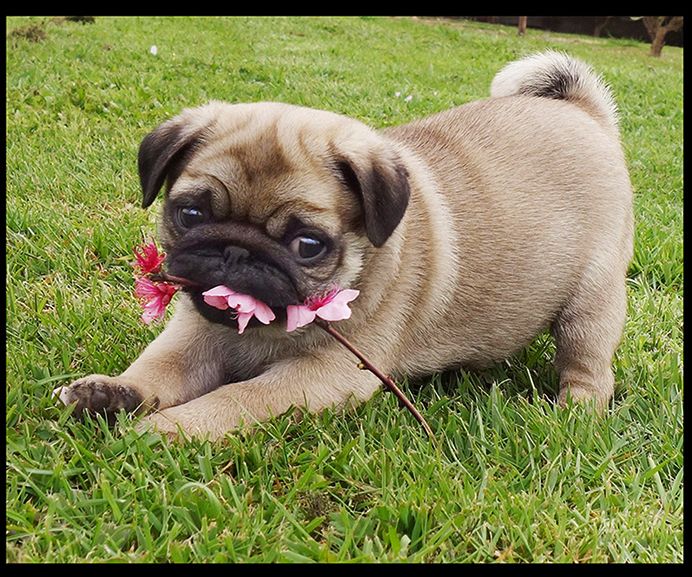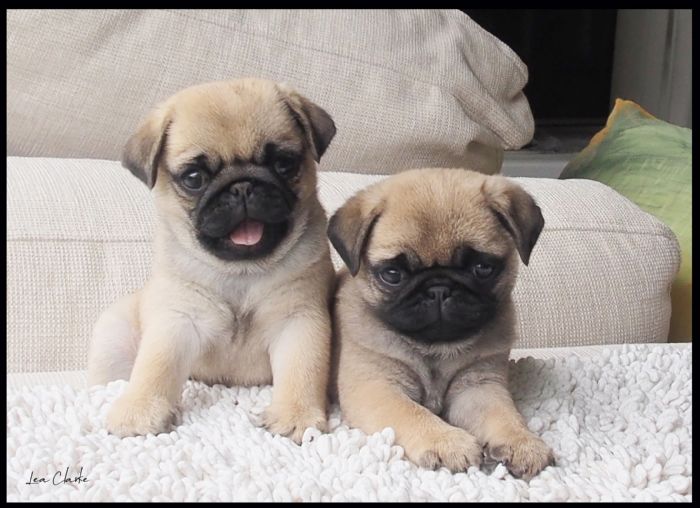 If you are wanting to make a Pug puppy part of your family..
Click On This Link To Learn About Pugs.
http://www.youtube.com/watch?v=8Kkrmubsgf8&feature=fvw
Just because there are lots of puppy pictures does not mean I have lots of litters.
All of the puppies pictured through our website are from litters going back to 2002.
For me breeding dogs is about quality not quanity.

My girls only have 1 sometimes 2 litters enough for a Pug Girl.

I am not a multi puppy producer for profit.
My pugs are my family and devoted hobby.



******